Updated 6/12! pics from the Springfield Armory Museum collection- not on display....
Greetings fellow Browning belt fed fans! Today I was fortunate enough to go behind the scenes at the Springfield Armory Museum. This was facilitated by my association with the Varnum Armory Museum in East Greenwich, RI....the curator, Patrick and I were offered a tour as a chance to learn more about preserving and protecting our own modest collection at our little corner of history.
I tried to take many pictures but was quickly overwhelmed! They had dozens of Brownings....1917's, 1917a1's, 1919's of all stripes, M-2's, M-2 HB's, M-3's, water cooled .50's, and on and on.....Most of the belt feds were laid flat on narrow shelves and we simply didn't have the time to pull them all out to look at....
I've tried to get a few of the better pics for you here....
M1917 Browning painted by GI's in Europe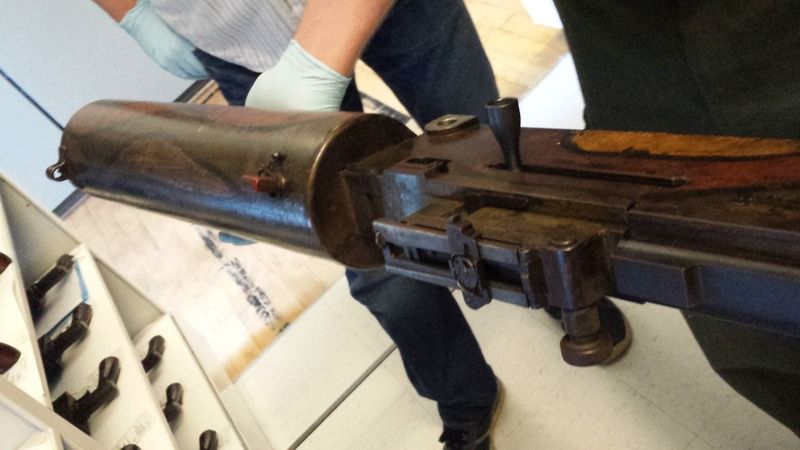 Early .50 BMG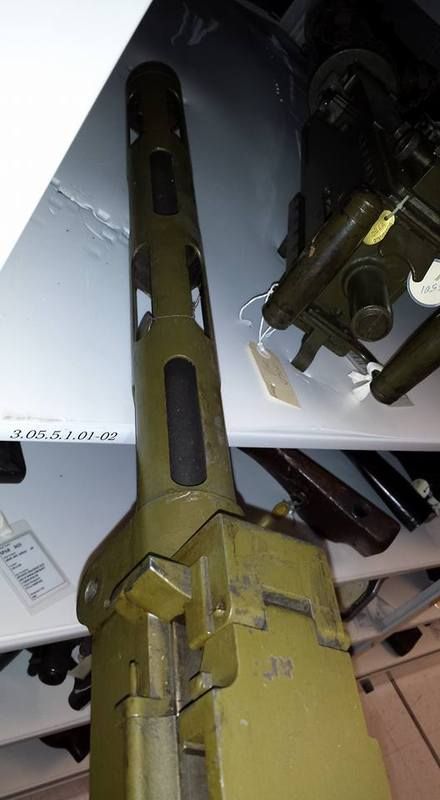 Row upon row of 1919 derivatives..
Browning .50 with reciprocating charging handle...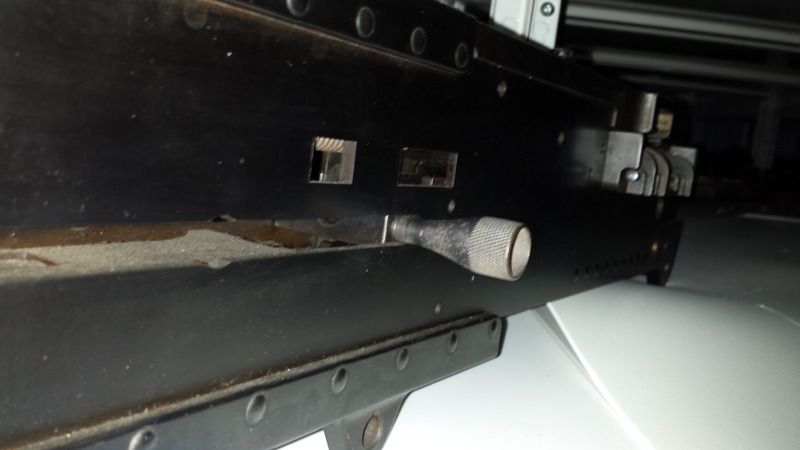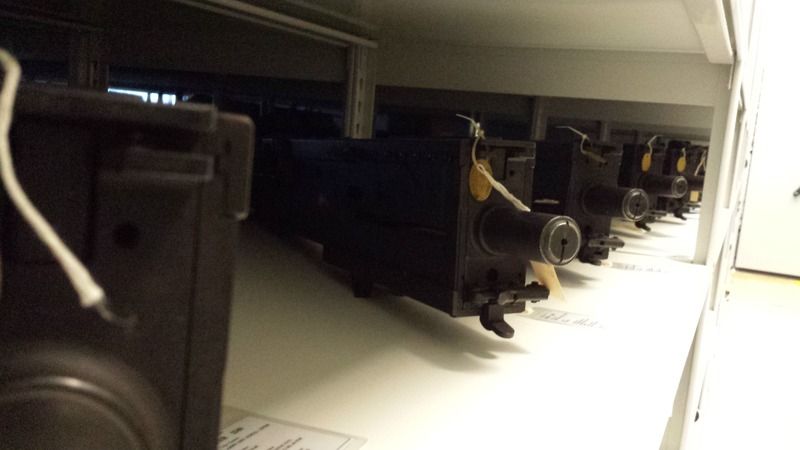 MKb-42(H), MKb 42(W), MKb42(H)x2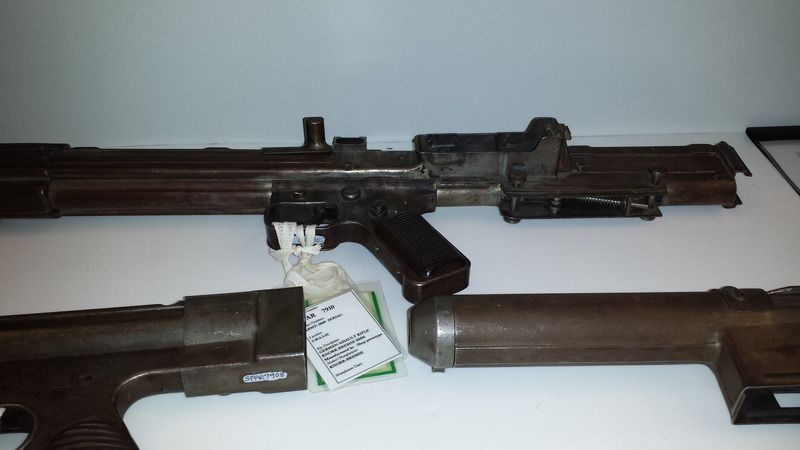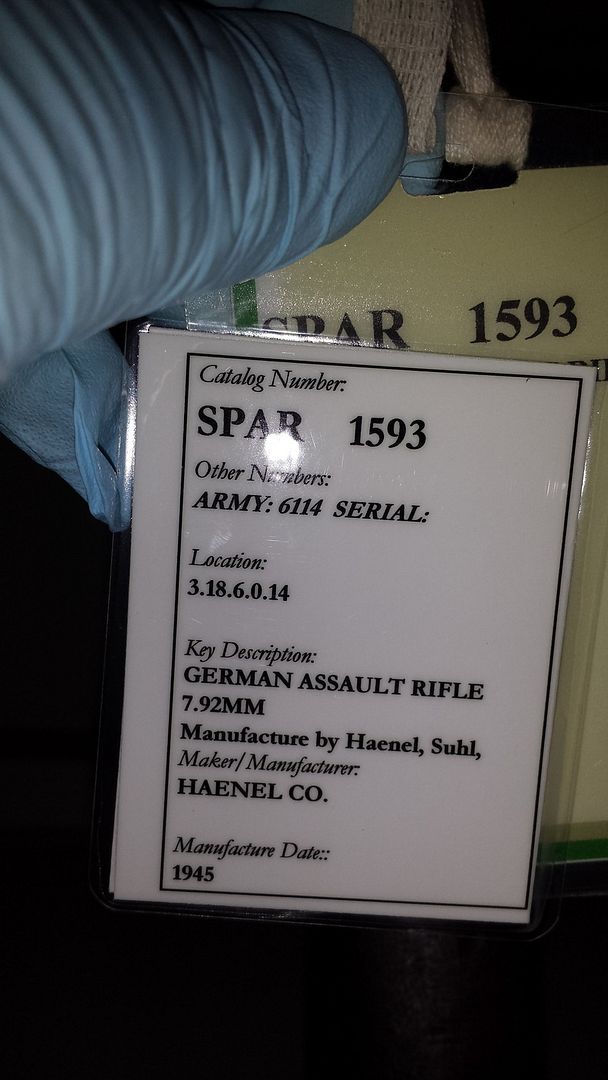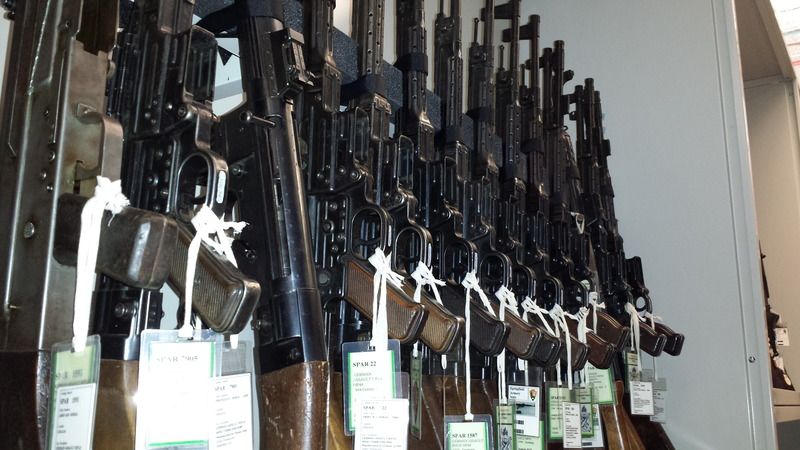 Chrome plated beauty.....
Miscellaneous pics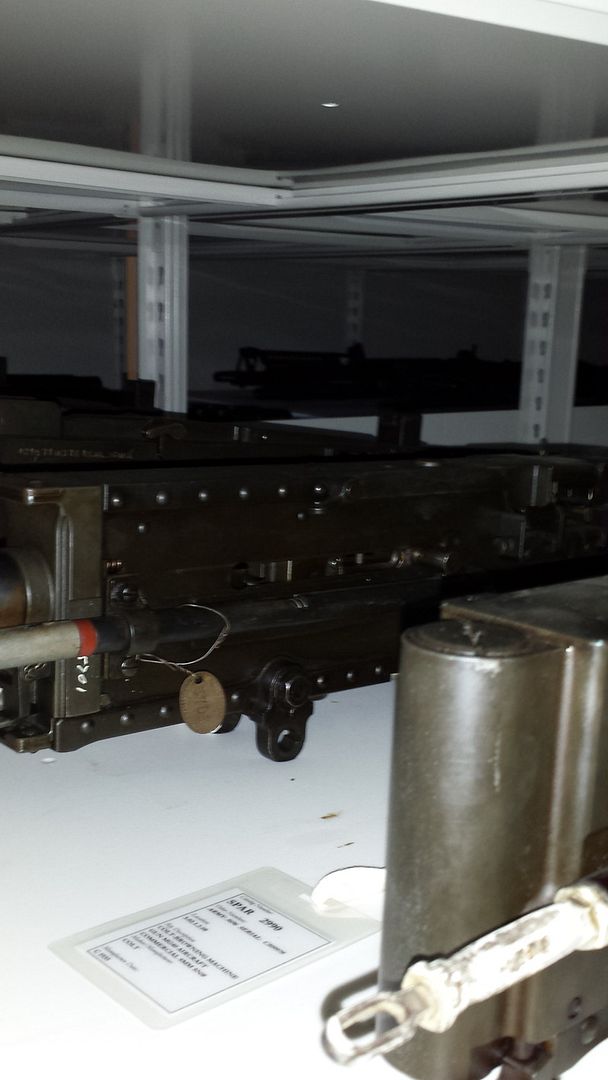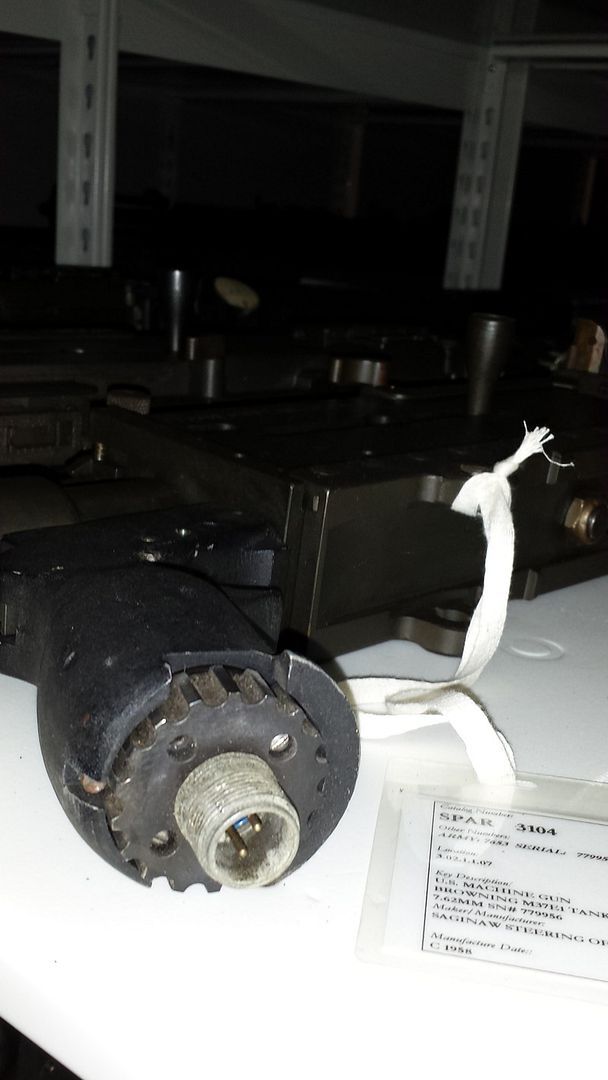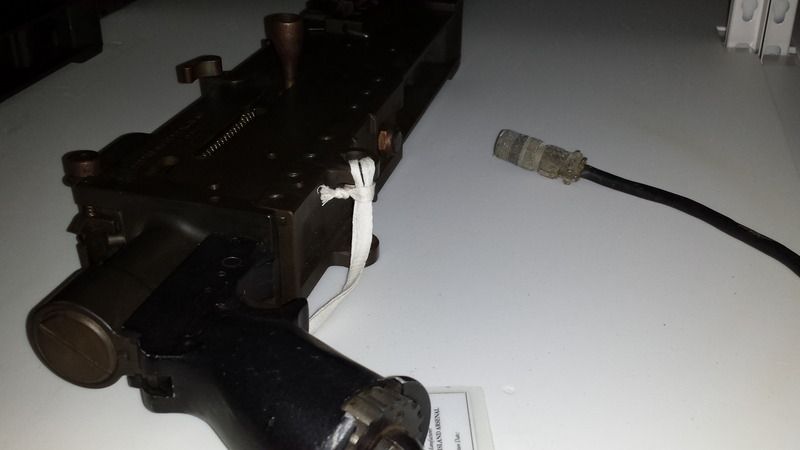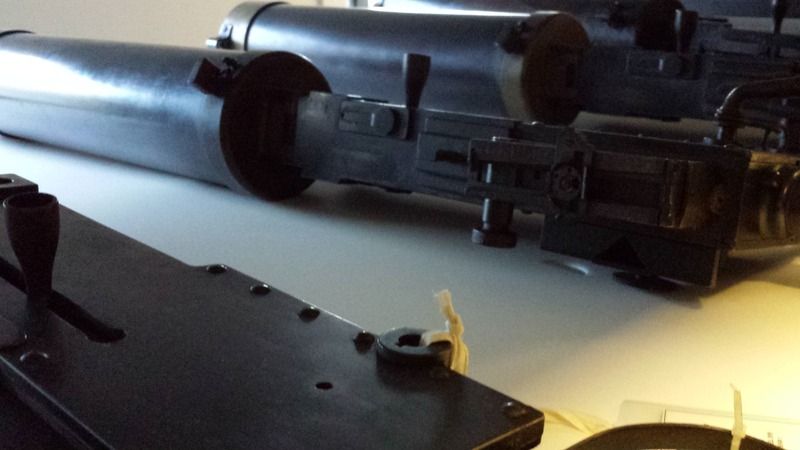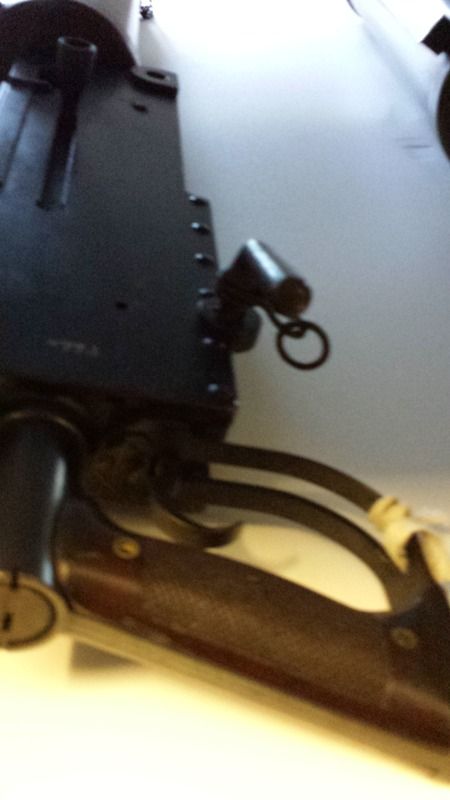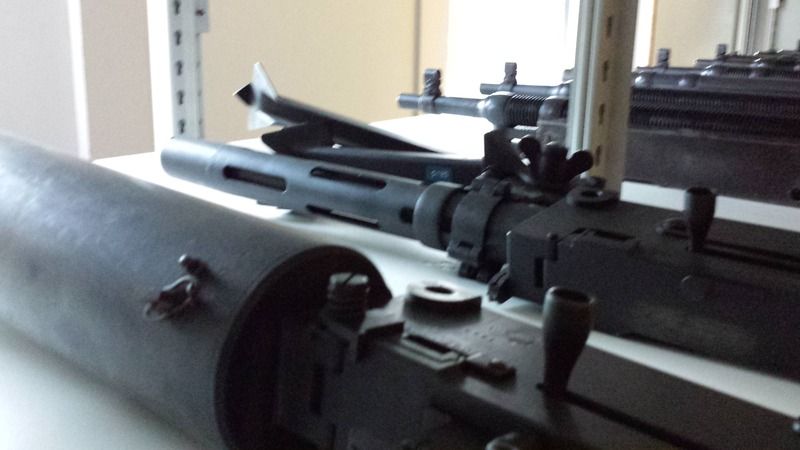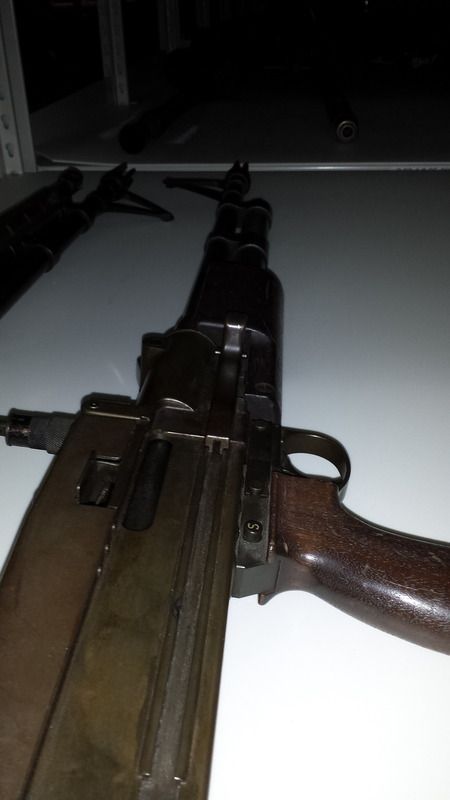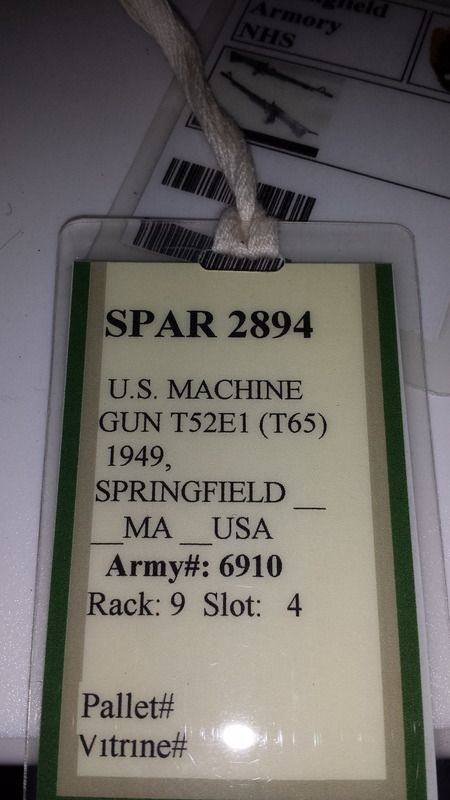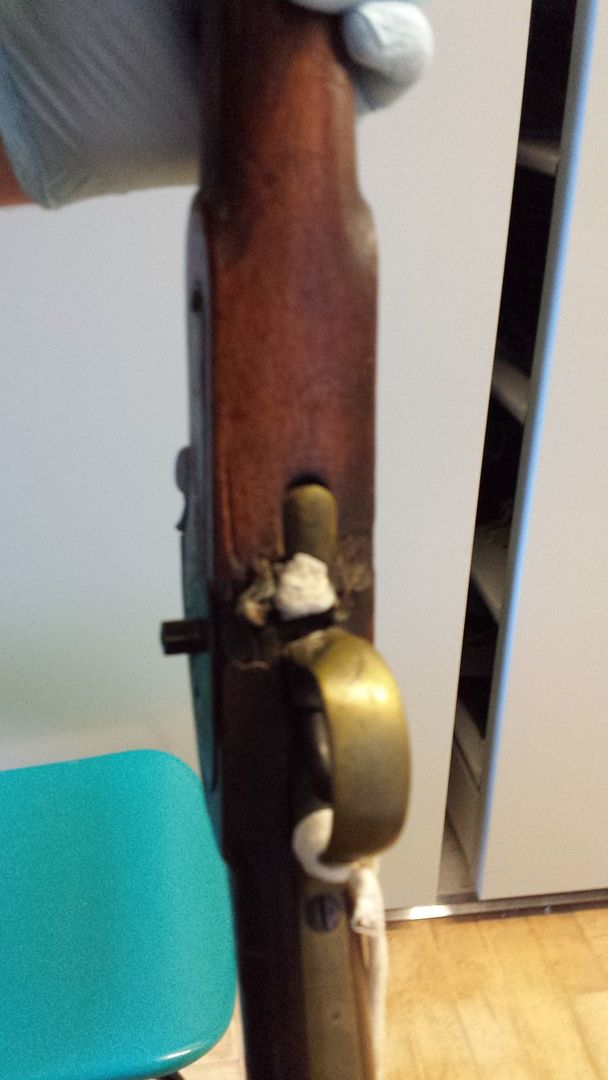 Cutaway Maxim (could be a Vickers, don't remember, picture too small here)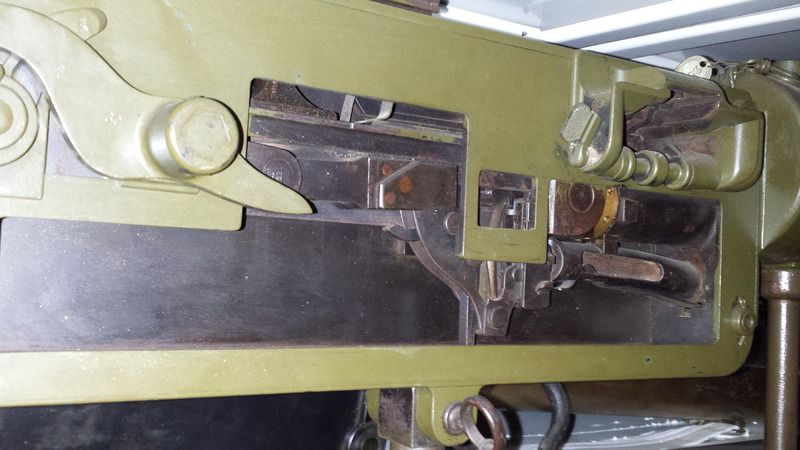 Just because I love FAL's, too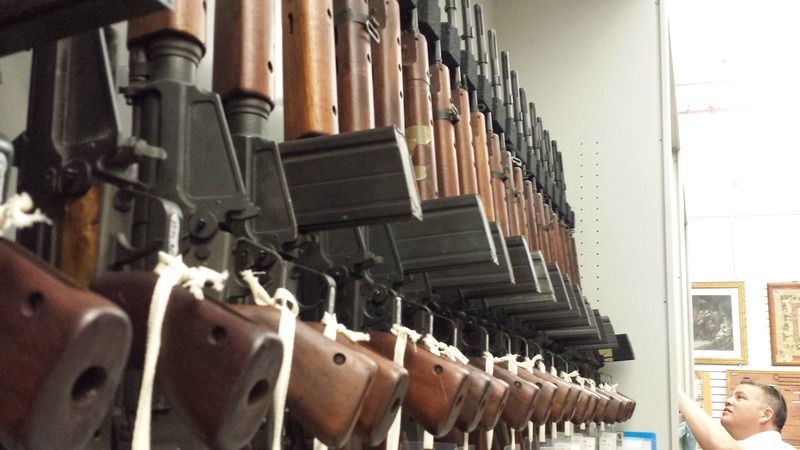 This is what happens when you shoot an Energa grenade with a ball round. Rifle was a Garand
Swedish K converted for electric primed ammo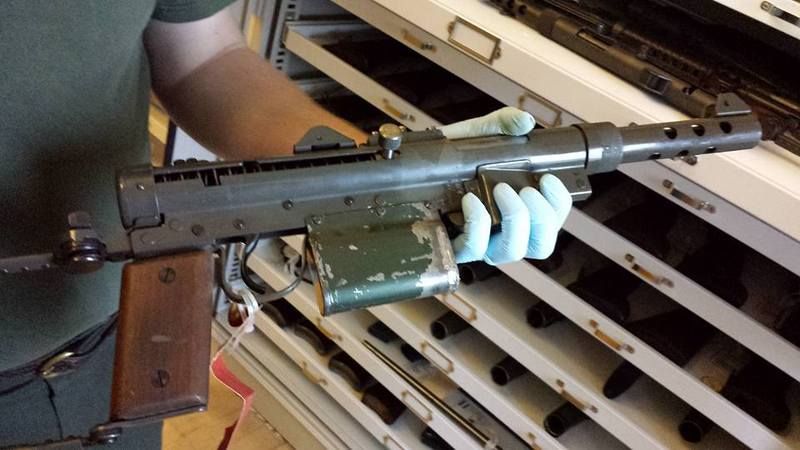 One of several dozen M-60 prototypes....(I was an M-60 gunner for two years and served 8 in the Infantry with them- I love the '60)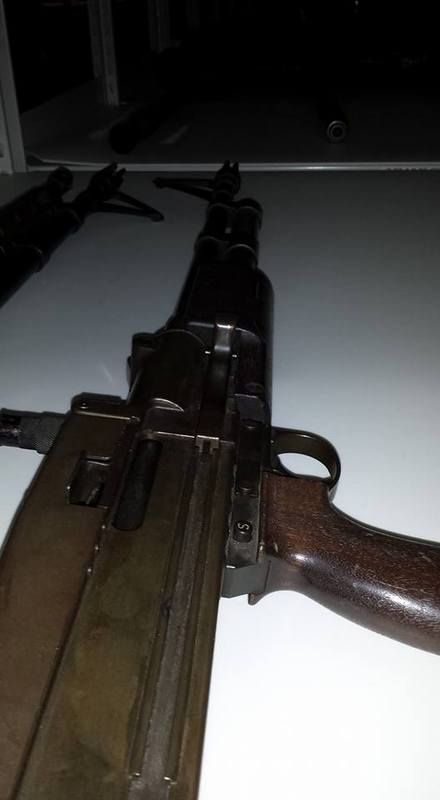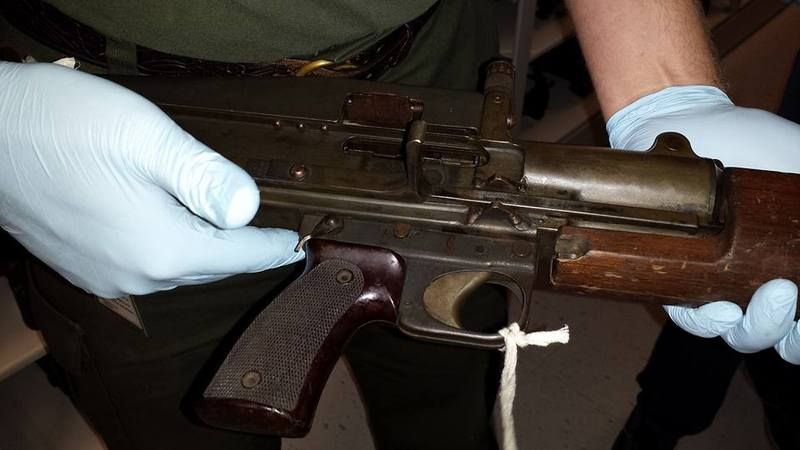 Johnson belt fed and regular johnson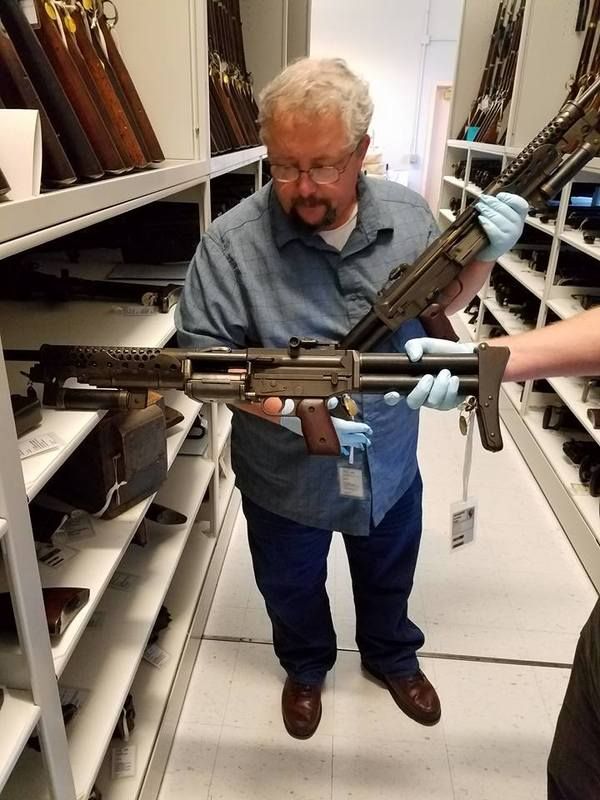 StG's, MKb's and FG-42's...
.30 carbine Grease Gun
Serial Number....1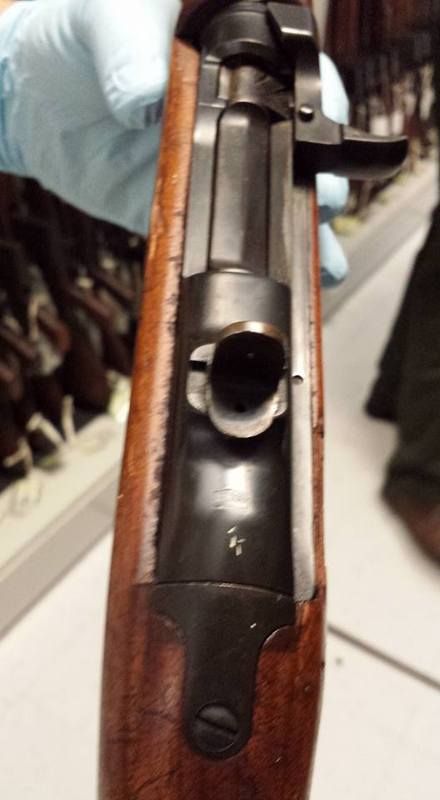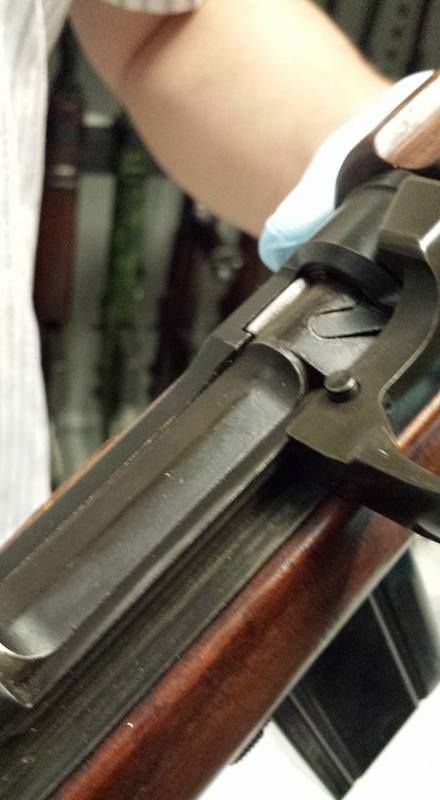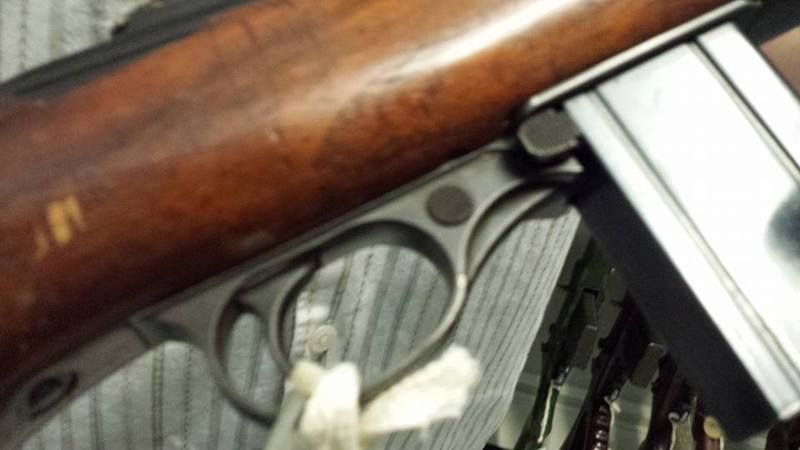 37mm Maxim