Discussion Starter
·
#1
·
Aw shucks, my first for sale post in ages...
This is a complete Browning .50bmg M3 aircraft receiver. It is the newer M3, so there is no provision for front or rear sights (can be retrofit or it's great real estate for a modern sight system).
Just add a barrel,appropriate barrel support, RHSP and you have a complete kit for your semi project or registered FA Gun (all NFA rules apply).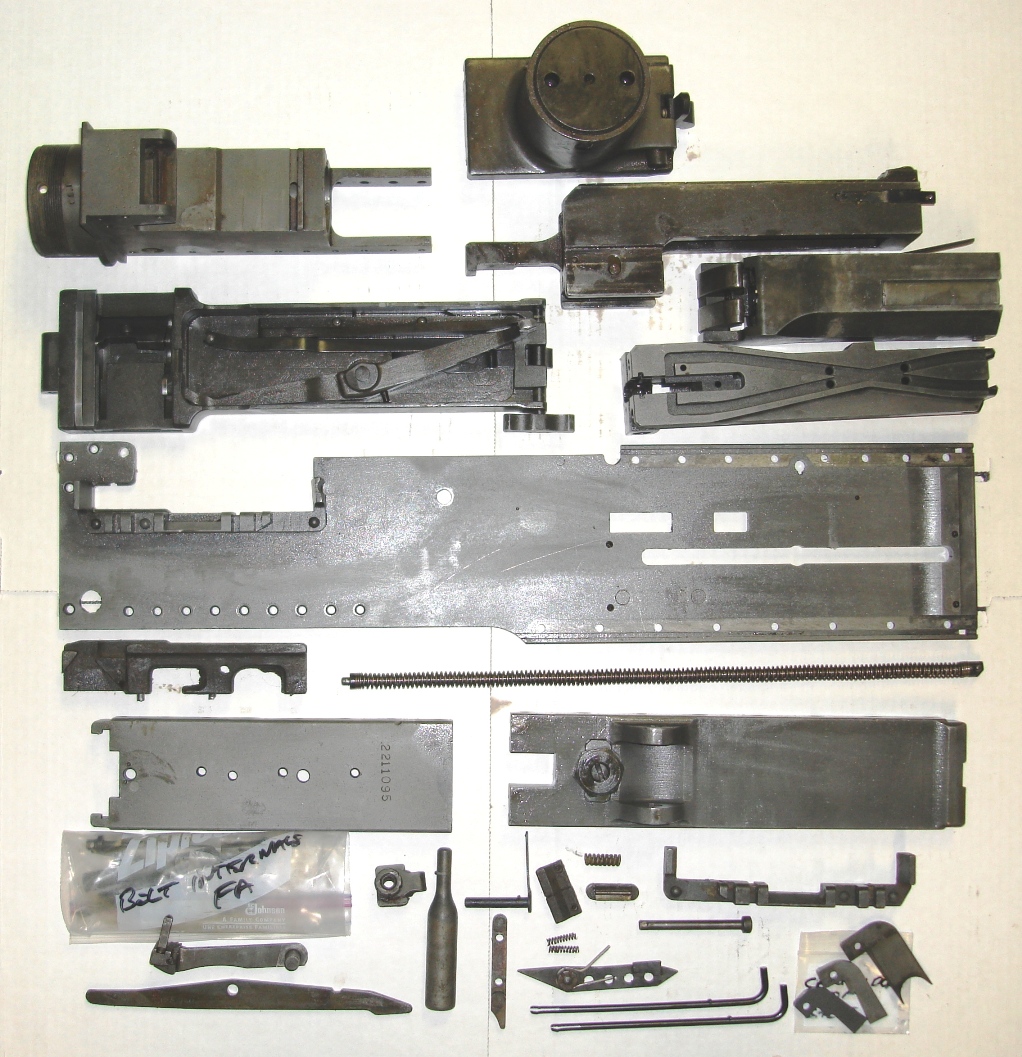 Large picture of the kit at:
http://gryphos.com/anm3reckit/dsc01177.jpg
Parts List for the kit: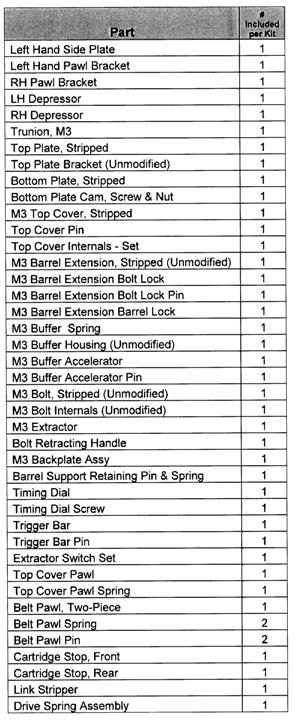 These are all original parts (well, the pawl pins are new) from post-ww II thru Korea production guns. This is the good stuff! Any red tone in the picture is not rust. It is the flash reflecting off the oil.
Kit Price $3150 + shipping
Other variations and options available - unmodified or pre-modified for KMP semi. Watch for more posts.
Thanks Everyone,
Christos @ Gryphos
email:
[email protected]