Discussion Starter
·
#1
·
The Almighty has blessed me with three children. I have a 9 year old boy, a 7 year old girl, and a 3 year old girl. I try to impart some knowledge into my kids as opportunities present themselves.
Yesterday, I figured I would introduce the two oldest ones to a little bit of welding.
This is my daughter Katie. She is 7. For those that know the story, this is the one that was born with the multitude of internal birth defects. Seven years ago today I was still holding her little hand in the Duke Med NICU hoping she'd live just one more day. She's a trooper. Yesterday I held her hand to help calm her fears about the sparks. Once she discovered it didn't hurt, she let the sparks fly!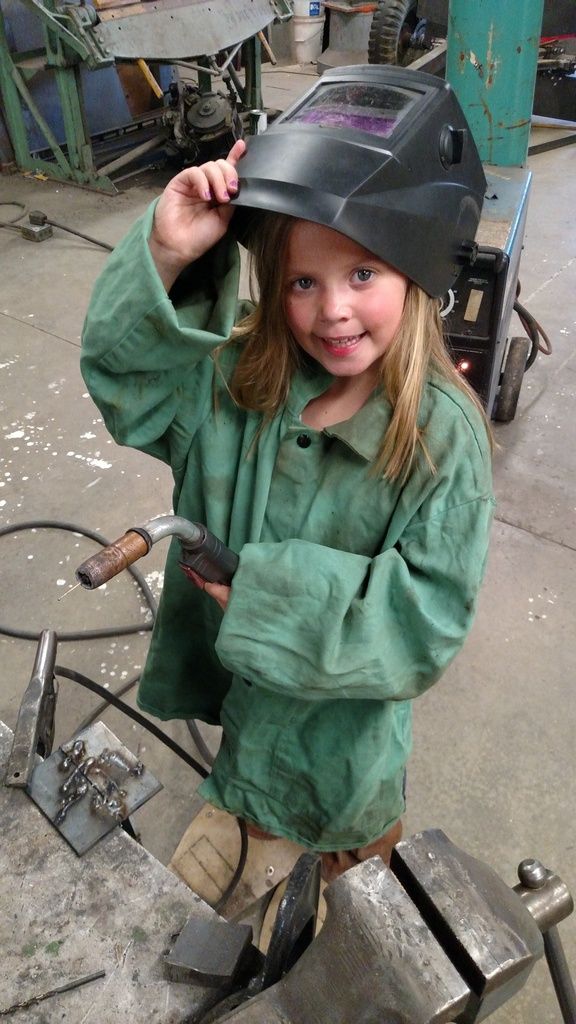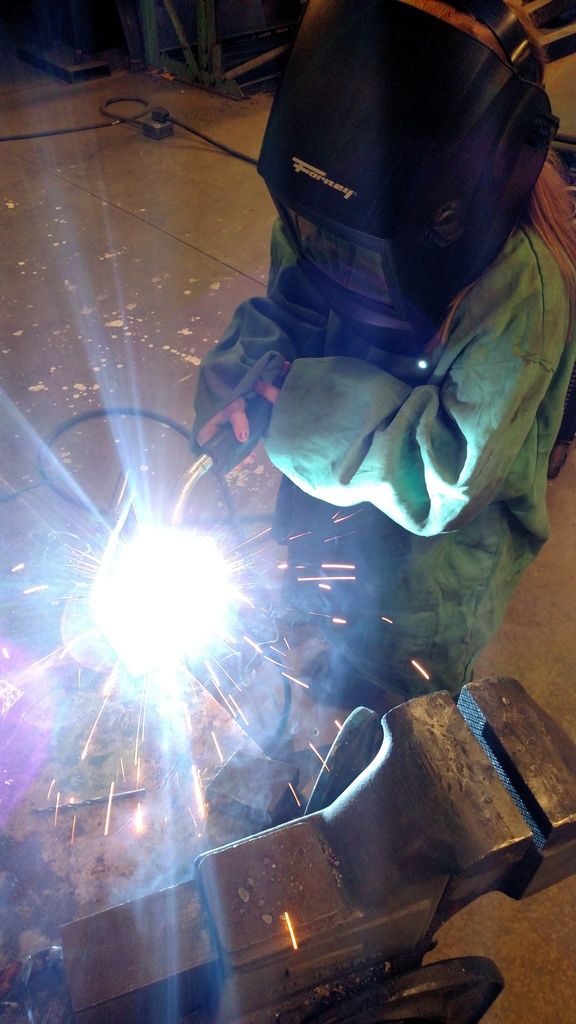 This is my oldest Michael. He is 9. Stubborn, strong willed, but tenderhearted and caring. Smart as a whip. This was his first time ever welding, and the bead shown was about his third or fourth try, He missed the seam, but the bead was not bad. Now when we are in the shop, he always wants to weld. He's going to cost me a fortune in gas and wire. So be it.