Discussion Starter
·
#1
·
In response to numerous requests for the ability to load blanks, I changed from a needle system to , for lack of a better term, a loop maker. This was basically my original plan when I started this project except the original simply pivoted on a shoulder bolt, it worked well about 95% of the time, but occasionally both sides of the loop would go up or down. To correct the problem I added a spreader, poker, penetrator type thingy, lol . In order to load these short blanks they have to be initially seated beyond the shoulder for this reason the belts have to be stretched especially .308, an attached loop stretcher is now standard, the long blanks can be loader in the normal manner. IMA belts not recommended, it's just my hunch but I think the 100rd white IMA belts were made for 6.5 Swede.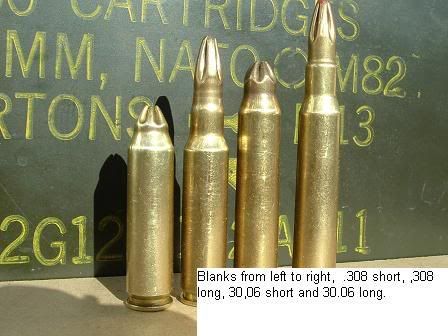 The mechanism is simple and easily adjustable, and can be operated with or without the spreader thingy (Reg TM) lol , depending on your belt, the belt shown in these pics will open every time without the spreader.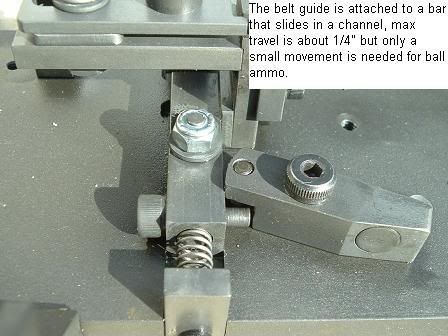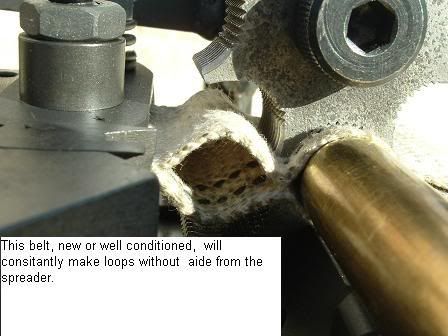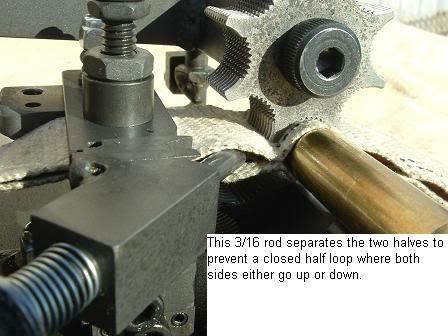 As is, without any additional parts, this loader will load 30.06, 8MM, 7.62x54R , .308 ball and the long blanks , the short blanks require 2 additional parts for the for the .308 and one for the 30.06.