NOW, before you read my post your attention is invited to this:
This is an appeal for a donation to my VFW Post and in return you get a chance (1 ticket odds are 1-500) and before I am bombarded with tales of how bad Vietnam vets were treated at VFW posts I say this IT DID NOT HAPPEN HERE! 48% of the members are personally known to me to be Vietnam vets 80% of the post principal officers are Vietnam vets. SO...If you were badly treated at some shithole VFW/AL post in East Stinkfinger, Wherever, there is nothing I can or will do about that. If it happened I personally apologize for something I had no part in. Do not post that crap here. PM me with your personal complaint.
Our Post has no bar, no gambling no kitchen, no hall to rent we serve vets, we have no other relevance, no bar maids/tenders no theft of Post monies.
NOW for the meat, and we got the Meat.
Send me $5 for each ticket If all tickets are sold you will receive your entry fee in return mail, cutoff day for mail entries is mail received in our PO box after November 1, 2015 all entries will be returned with payment tendered. BE SURE TO INCLUDE YOUR NAME AND ADDRESS AND A GOOD PHONE NUMBER!
What do we do with your donation you ask?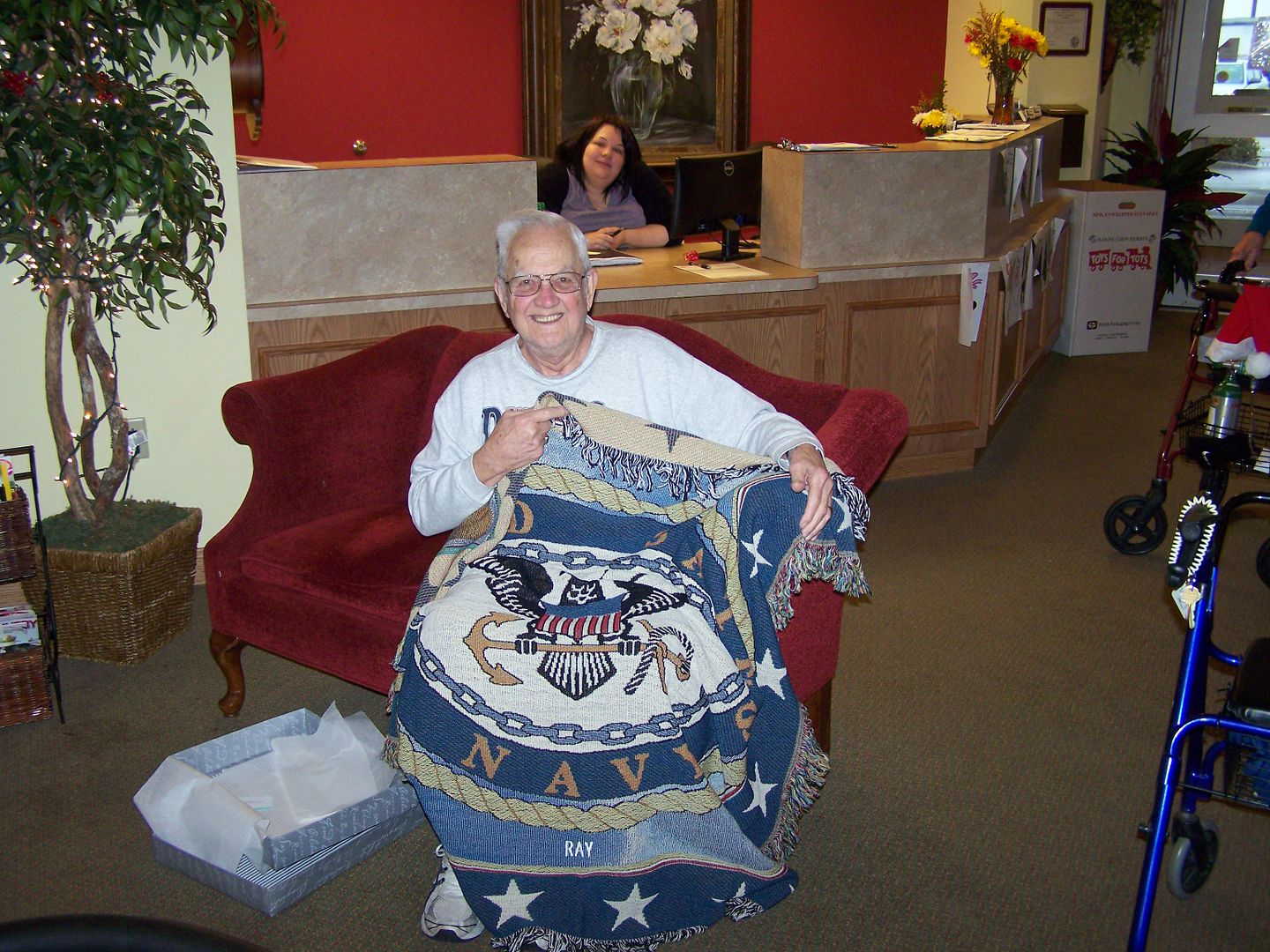 We have delivered over 215 of these blanket/ throws about $11,000 over the past three years.
I think the smile on this guy's face is worth $5.