Discussion Starter
·
#1
·
Hi Everyone,
Here's a Browning Heavy Barrel kit with all the with all the upgrades.
Parts fully modified for the KMP Semi setup: Barrel Extension, Buffer Housing, Bolt, Trigger Bar Bracket
Comes with the correct M2 Sear Stop, M2 Barrel Lock (if using KMP RHSP), and custom conical spring for using the KMP sear in the M3 bolt
Includes the upgrade to a New M2 Back Plate with Bolt Release Latch
Includes the Retracting Slide Group Assembly
Includes a Stellite Heavy Barrel (used, gauges bwt 3 & 4)
Kit even includes rivets (I can hear those hammer blows now...)
Just add a KMP-spec RHSP and the KMP Semi Trigger/Sear and you are complete!
This kit is the shortest distance between you and a beautiful Semi Browning Fifty!
Package Price: $4770 + Shipping
Everything in the Image is included!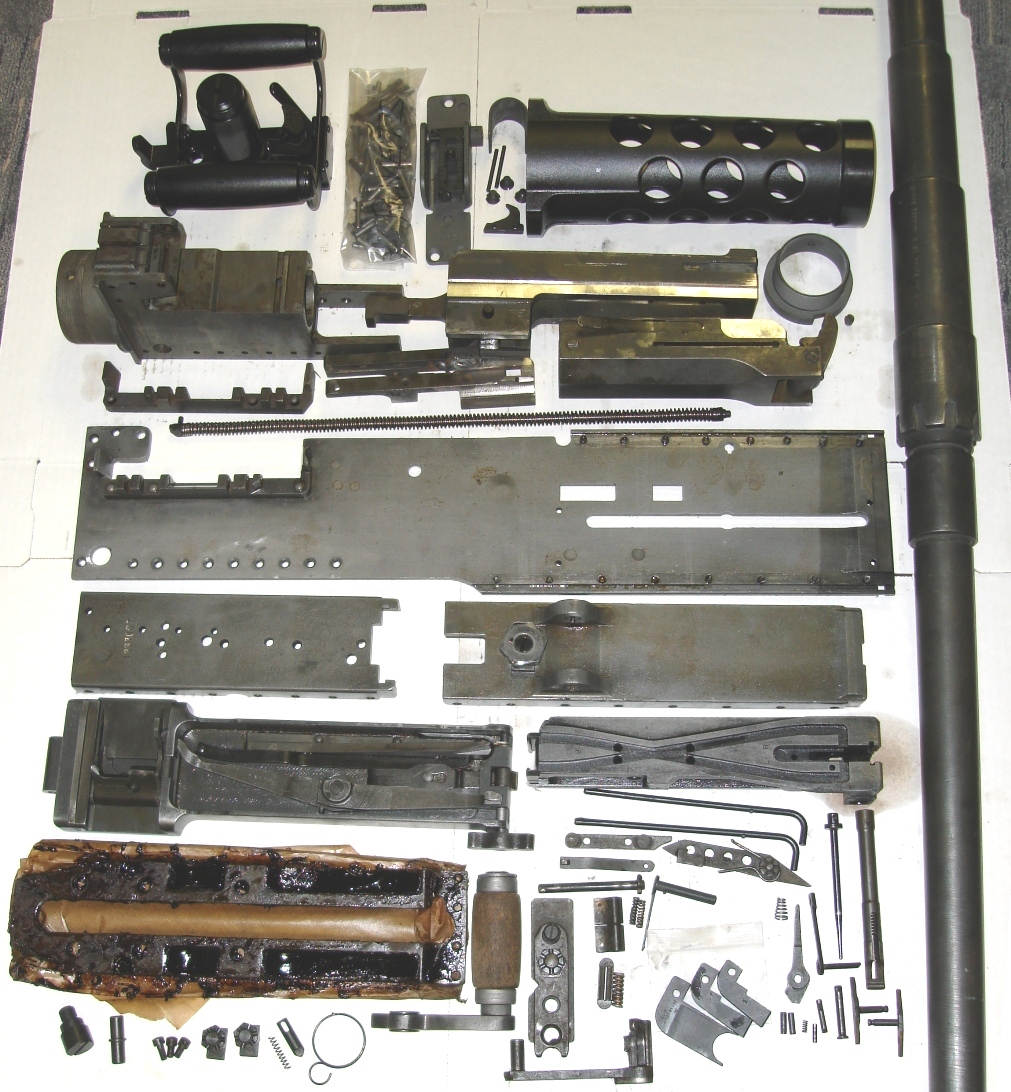 For a Larger image:
http://gryphos.com/m3hb-semikit+extras/m3hb-semikit+.jpg
Here is the item list for the kit: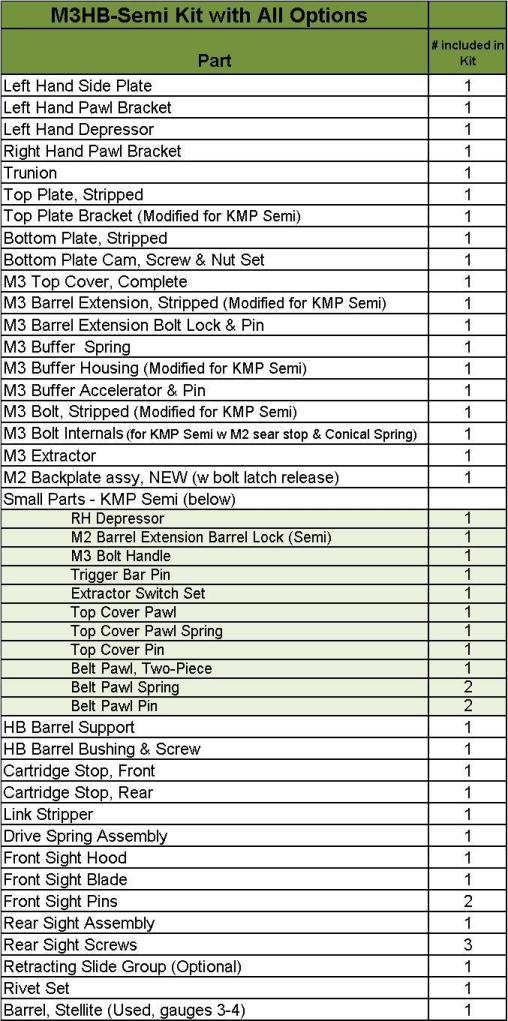 More to come...
Thanks to Everyone for your support!
Christos @ Gryphos
[email protected]

com