Discussion Starter
·
#1
·
Now here's a funky one. Last August I ordered an Hensoldt Z-24 scope from eGhey. I assumed it was the usual German G3 surplus Z-24 scope w/G3 mount, scope box, etc. What I did not notice was that the seller was in Germany and the scope would take a couple weeks to arrive. No problem, I'm in no rush. I intended to remove the scope from the G3 mount and mount it to one of my SIG 551's using a SIG/Manuhrin mount I got from Chile. But that's another story. Anyway, the scope never arrived. So, I sent the seller a message requesting a tracking number to see what happened. The seller apologized for a miscommunication issue on their side and said they would re-send the scope. After another six plus weeks, the scope finally arrived last Thursday. It appeared to be in mint condition and I just put it aside until I was ready to re-mount it for my 551.
Today I pulled the scope from its box and took a closer look at it. What should I see but a radioactive warning sticker on the bottom of the scope tube: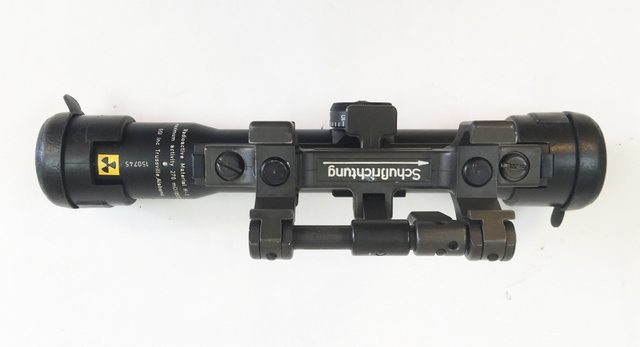 So now I look through the reticle and it sure does look funky: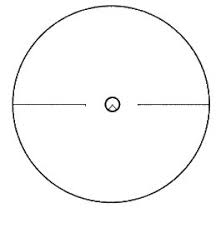 Then I go back to the original eGhey ad and look it over closely. There was no mention about what I'm seeing. But I now notice another difference in one of the ad's pictures:
Do you see it? Where the Hensoldt logo appears on the scope tube should be the location of the reticle illuminator socket. Ain't that interesting?
Doing more inter-web investigating, I discover that this scope was used by the US military "Blitz Scope Project" and is very rare. By any chance does anyone know where I can get some information and/or documentation for a Z-24 Blitz scope?
Oh, here is how I intended to mount the scope on a SIG 551 using a SIG/Manuhrin scope mount: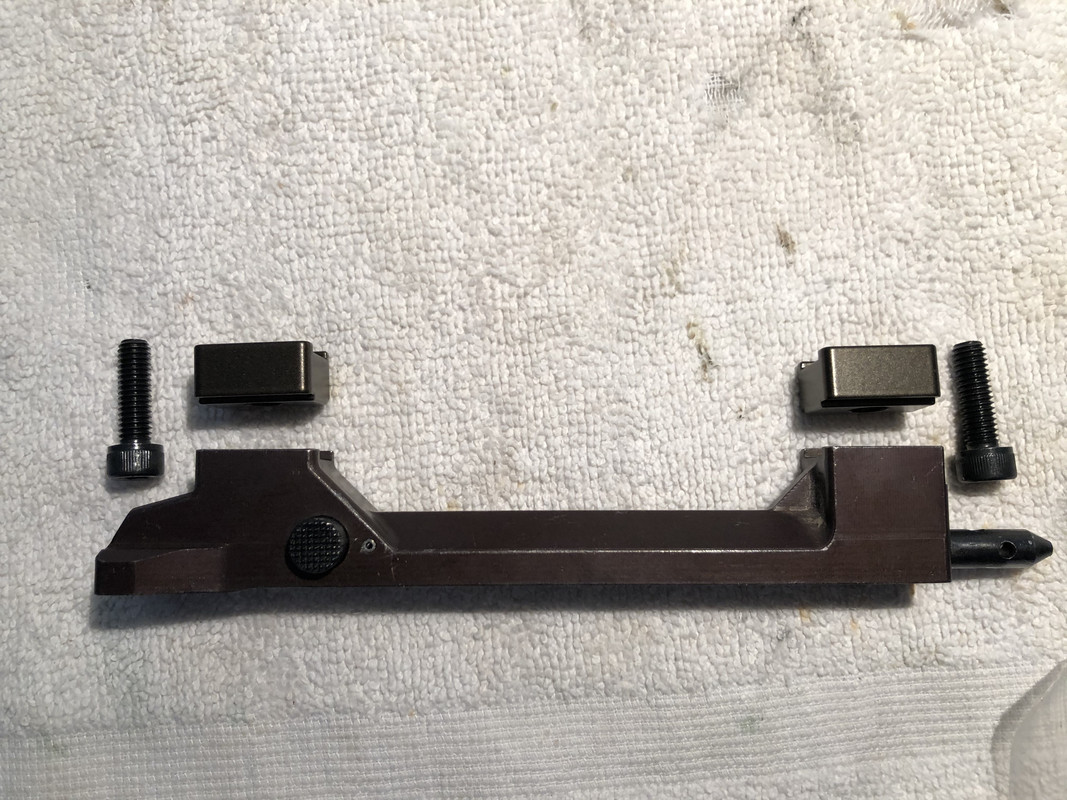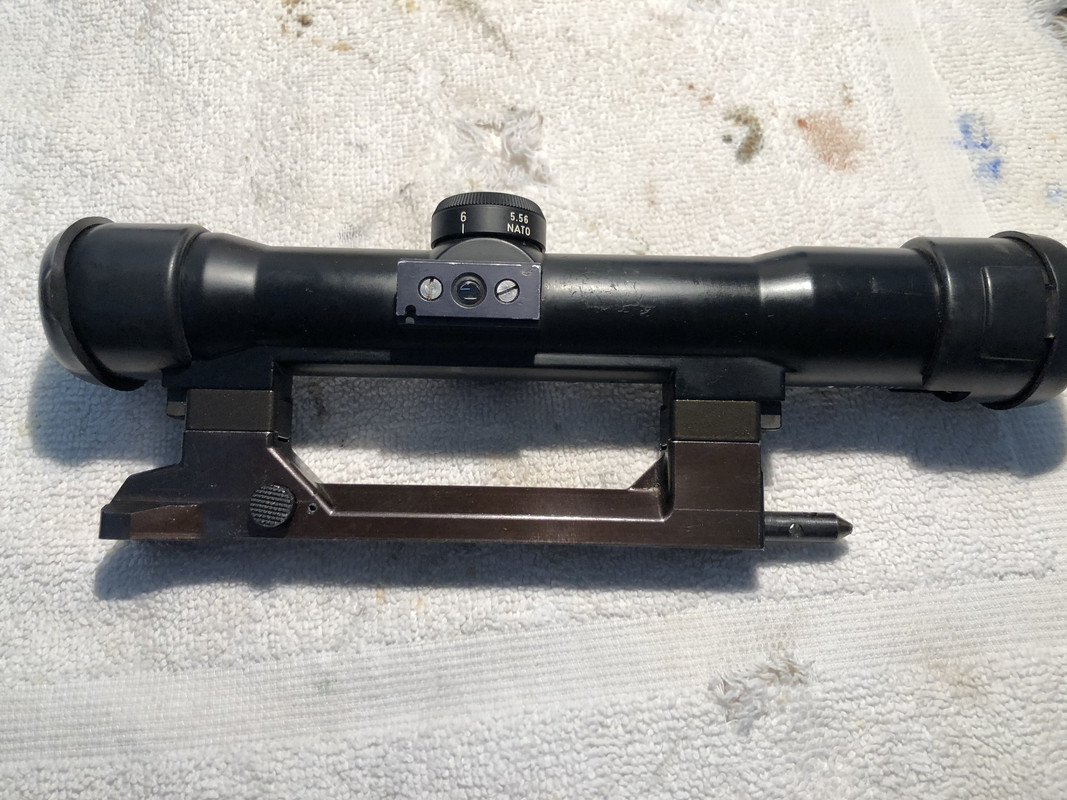 (notice the reticle illuminator socket)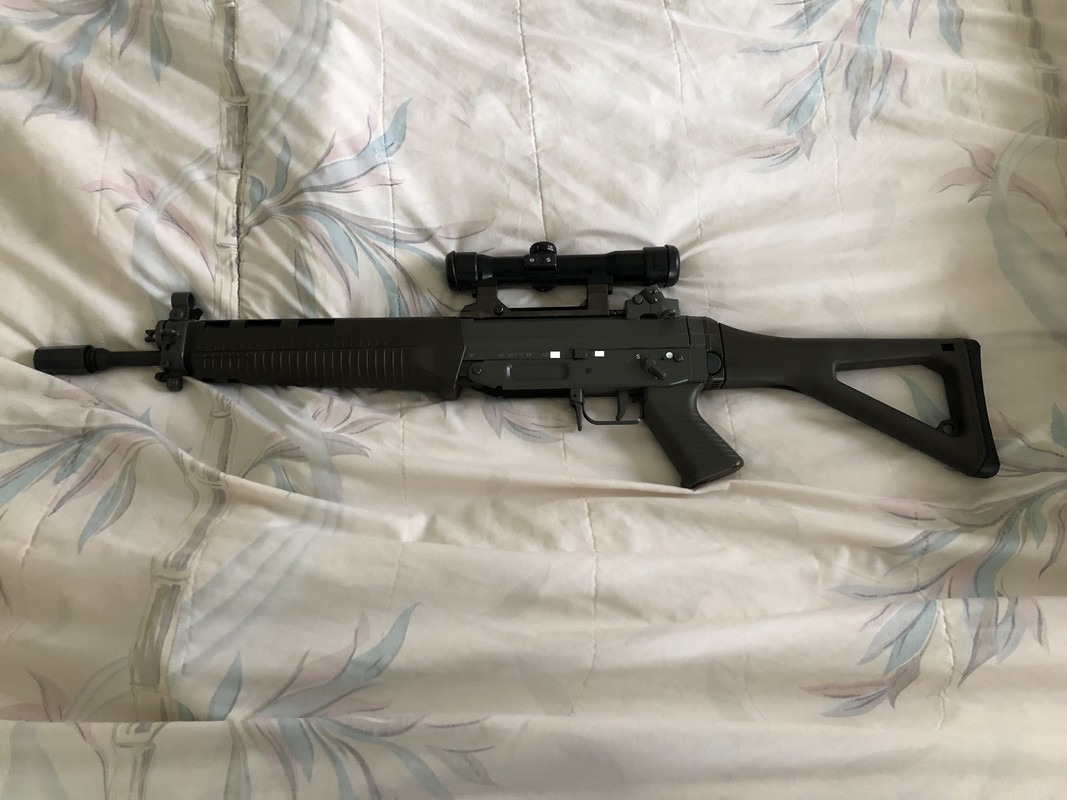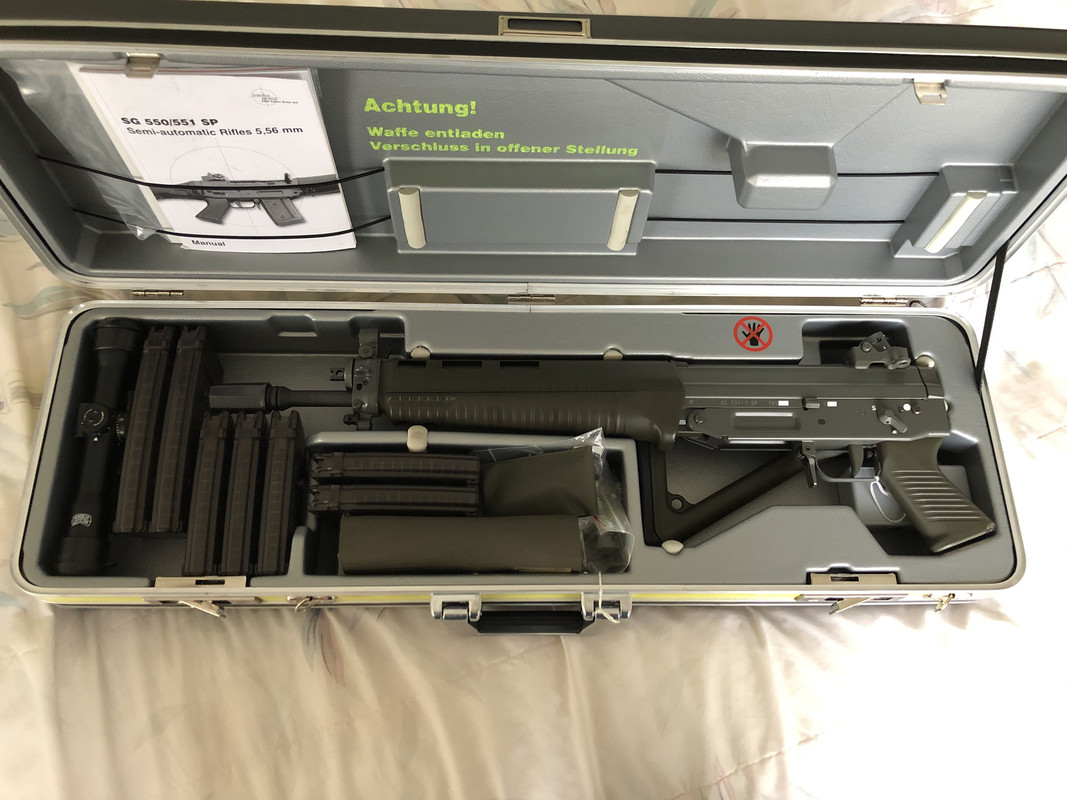 (everything packed up nicely in a Meili Safety Case)