Hey Slick,
I guess you and I have the same late night schedule.
The pintle you have was made for the M2 30 cal. & M3 .50 cal tripod.
Commonly referred to as a "30/50" pintle. That pintle works for both M2 & M3 pods, and universal in mounting the 1919 and the M2HB .50.
The top groove is for the M2 30cal where that "C" clamp locks the pintle in the pod.
The lower groove is for the larger M3 .50cal tripod.
Here is a pic of 2 I have for size comparison, the shorter pintle was originally made for the 1917 watercooled tripods.. and then later carried into WWII for the M2 1919 pod.
I suspect the 30/50 pintle was used pre-war and throughout and probably still being used today for the 60+ year in service M2HB .50 cal.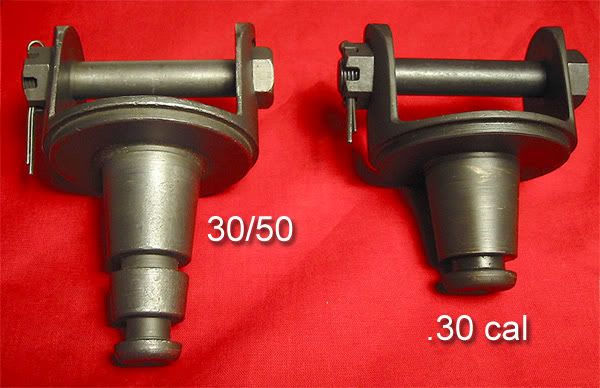 Hope that helps! Also, no question is lame!... but not asking is!