Discussion Starter
·
#1
·
Ol' Betsy was struttin' her stuff today, she had everyones' attention working that new mini skirt. I finally got the tripod I built all together for a field trial. The new satin black may have been a bit soft because it's scratching and rubbing off very easily. One of the hardest parts to build were the cleats and feet. They sit on a compound angle that was difficult to copy. I almost ommited the cleats, but now I'm glad I didn't. They sunk into the ground easily with 260 pounds of pressure on top. Here's a few pictures to feast your eyes on..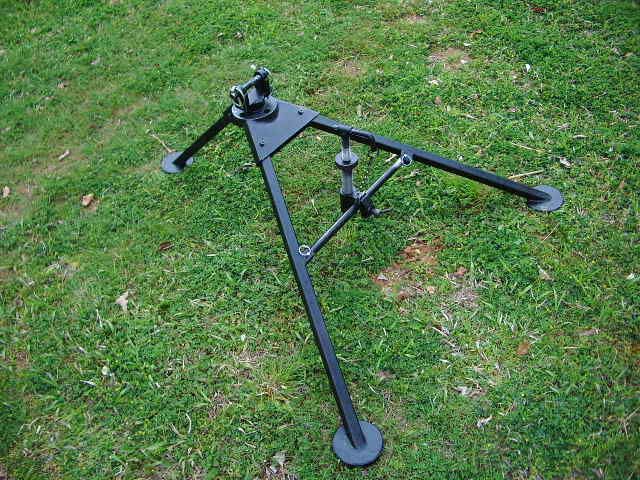 Unfortunately we didn't get to fire her today. Grandpaw couldn't make it over because of an unexpected situation.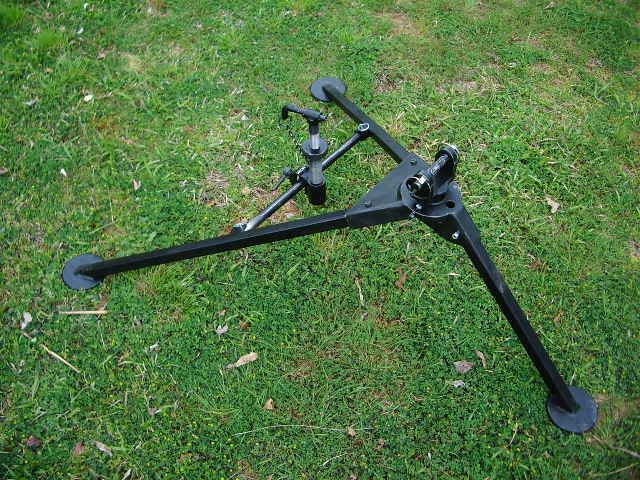 Since she got tired of waiting, she laid down for a nap. She figured at 89, what's another day..