Discussion Starter
·
#1
·
I work with a Korean War Vet and was scanning some photos for him this weekend. Actually, he's mostly retired but occasionally works a few days to help us out. Anyway, his name is Vic Veith and he served as a machine gunner in the 45th Infantry Division during the Korean War. He was 19 or 20 years old at the time.
He had a few interesting images in his albums and we thought the Browning MG enthusiasts might like to see some of them. The first is my favorite, even though it doesn't show the gun very well at all. It's his M1917A1 in silhouette looking out of their bunker emplacement. The front is covered with chicken wire to keep the North Koreans from throwing grenades through the opening. They would simply shoot through the wire and repair it as necessary between engagements.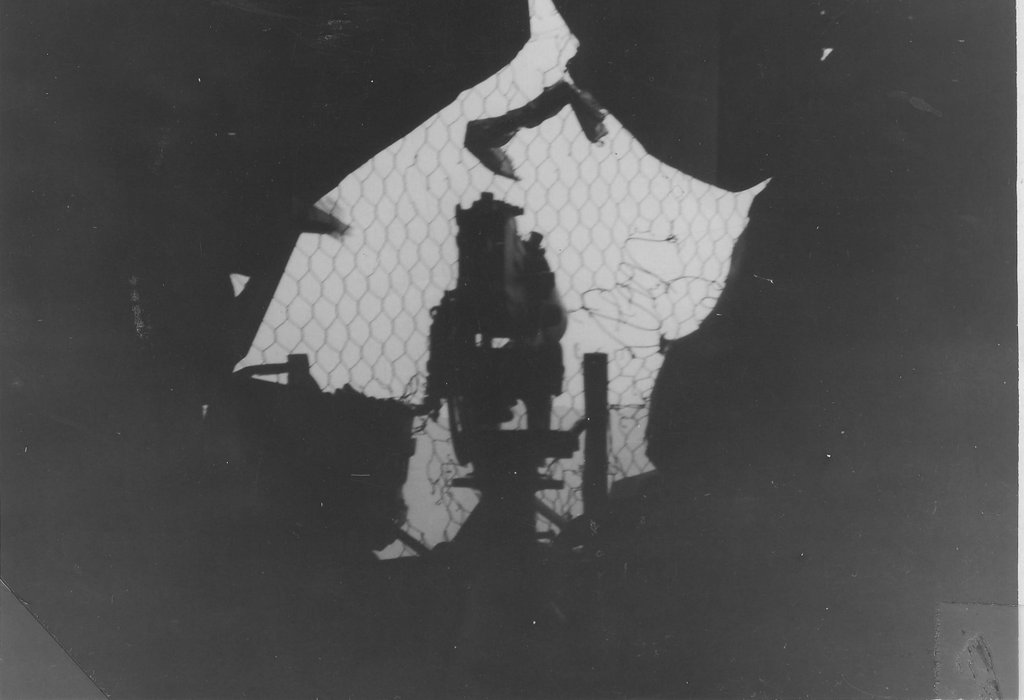 The next is a better view of the gun, although his only print was pretty ravaged. It is of a ROK crew and their gun, complete with M8 flash hider and water chest. I thought it was interesting to see the carrying handle mounted so near to the muzzle. I presume this was done for some sort of 2-man carry technique for the gun and tripod.
One of his buddies humping an M1917A1 tripod in the least uncomfortable way of many uncomfortable ways to carry one.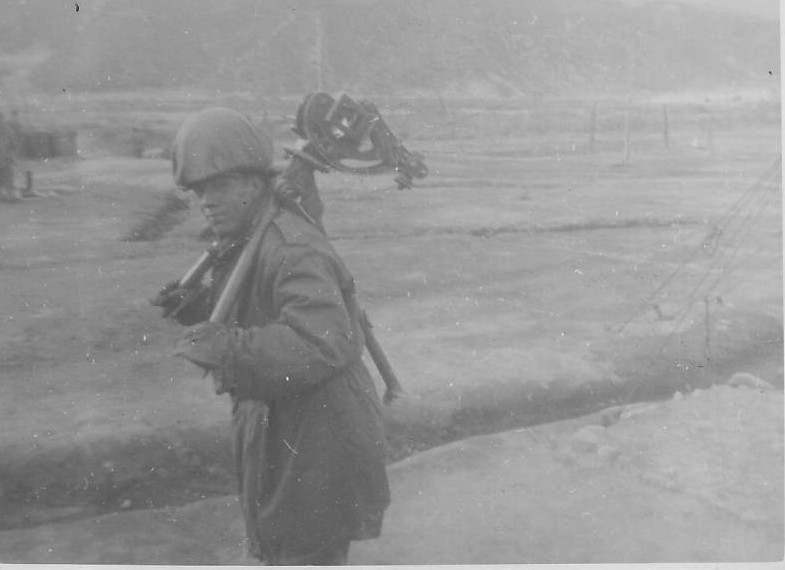 I asked him about this one because the terrain around the gun didn't look quite as mountainous or as battle scarred as the others. It was actually taken after he returned to the States and was sent to Yakima Training Center in Washington State to train new machine gunners.