Discussion Starter
·
#1
·
Weather man promised 80 & sunny, got the 80, but was mostly hazy w/slight SW breeze. Bought a couple .22 recently, one wouldnt fire, will discuss that problem w/Barry tomorrow. The BAR shot 8" low at 100ft, I found a taller site here that fit right into the dovetail.. Awfully thin, will be subject to bending just getting it in & out of gun case.......!!!! Going to shop at upcoming OGCA event.
Apparently just the right height, I was able to 3-4 shot burst into a spray paint can every try, standing the rear site ladder shot a bit high. Spraying the target area sent cans, ect., flying in a real satisfying fashion...... This is an Argentine, FM-30, 7.65x54. Basically a real jerky gun, Donna didnt like it & I can see why. I have a four legged "tripod" for it, much better mounted there than on this table.
In the process of cleaning, I was struck by the well thought out hinged op rod & gas tube. And the gadget that releases the bolt from the receiver. Never as good as an MG 42, but certainly better than the US made BARS I have had.
PJH
One of todays participants, dislikes being photoed, hoe is really a cane, she cant make this small grade without something to help.
Todays "shootin' arns"........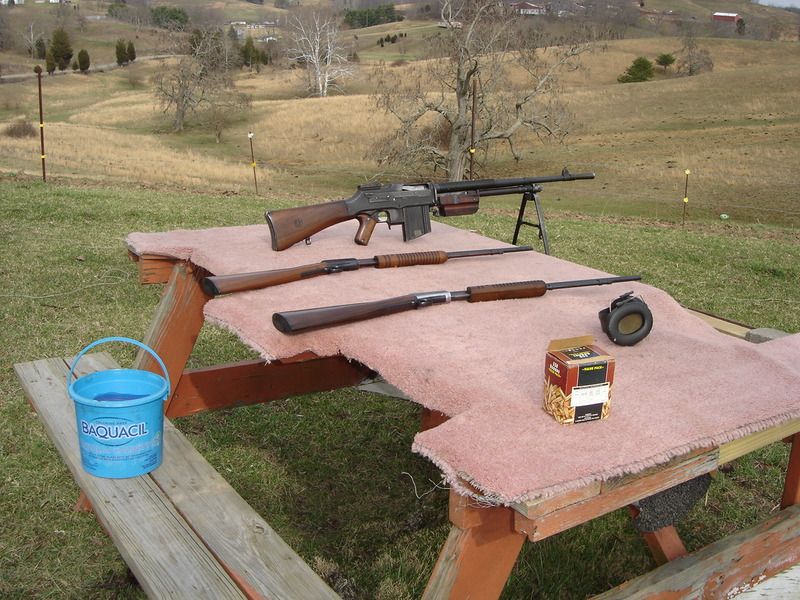 Todays "obstacles".....any bucket in sight has to have grain in it, we had an empty gathering bucket on the bench. They kept coming & standing in front of us.........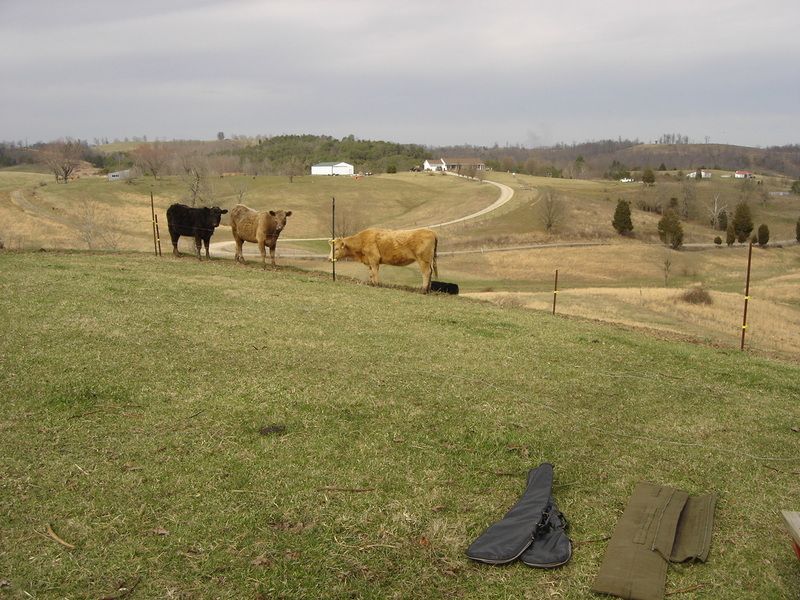 Really sorry timed picture, other one I took didnt show up when downloading..........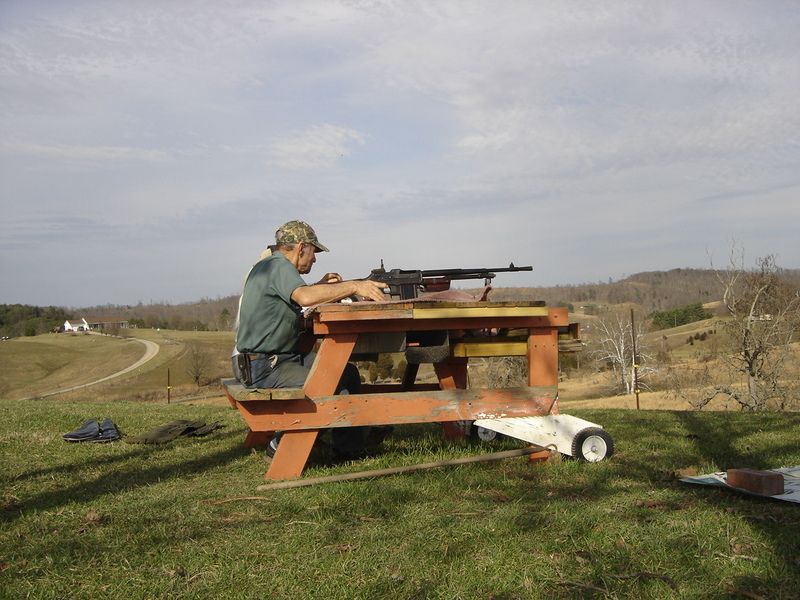 Neat bolt release gadget.
Well thought out gas system makes dismouting & cleaning a breeze.......